Testimonials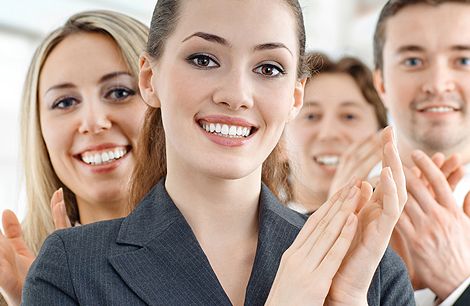 Kris Arnheim - Franchise Owner with Schooley Mitchell:
Jason Blough is a true professional who approaches his prospective customers with a consultative approach. Jason really listened to our short-term and long-term goals – both personally and professionally. He was truly focused to identifying only the best opportunities that aligned with my goals and professional skill-sets. He was extremely patient and accessible throughout the entire process. Once we finalized the purchase, Jason continued to follow up to understand how he could be a resource as I launched the business.
Justin Gonzalez - Franchise Owner with Closets By Design:
Working with Jason was a delightful experience. His professionalism and positive attitude made me feel at ease during my franchise search. It was a long process and Jason was there every step of the way. I would feel confident recommending any of my colleagues to Jason.
CJ Welch - Franchise Owner with WOW 1 Day Painting:
Jason was very patient and helpful in my search when looking for a franchise to invest in. Not only did he offer solutions and provide direction but took the time to really listen to what my needs were.
Travis Hogue - Franchise Owner with Outdoor Lighting Perspectives:
Jason did an incredible job guiding my wife and I to find the best franchise for our goals and aspirations. He gave excellent referrals and was extremely personable and helpful.
Eric Hughes - Founder and CEO at Rental Income Advisors:
Jason was the consummate professional as he guided me through the franchise selection process. He really got to know me and my situation, and brought opportunities forward that I would never have found on my own. He is extremely knowledgeable about franchising, and he's very reliable and trustworthy -- but what I liked most is that he clearly had my best interest in mind at every step. I ultimately decided not to pursue a franchise for now, but if that changes in the future, I know I'll be calling Jason!
James Mackiewicz - Franchise Owner with Crestcom
Jason did an excellent job working with me on new opportunities and connecting me with other professionals. He works hard to understand his clients and provide useful solutions. Thanks!
Todd Mulholland - Franchise Owner with Birthday Pak:
Jason has been a pleasure to work with and has been instrumental in helping my wife and I find the ideal franchise for us. I first contacted Jason about 8 months ago after I had decide that my real estate rental business had become more of a passive type of business and I needed wanted something that was going to keep me more involved in the business community on a regular basis. After going through numerous franchises with Jason we thought we had found one that seemed like a good fit unfortunately it just wasn't going to workout as it presented some conflicts with some of my other business interests and one of my business partners. So I told Jason that I was going to put the idea of a franchise on hold for now but he asked if he could follow up if he found anything that he thought might be a good fit down the road.
I really didn't know if I would hear back from Jason as we had come pretty close to closing on this one franchise but then about 8 months later I received a call from him about an existing franchise in my city that was for sale that he thought would be a good fit for us. After speaking with him and learning more we were impressed enough to continue on with the process and today we are the proud owners of the BirthdayPak Franchise of Southwest Florida!
Jason was instrumental in guiding us through the whole process from finding the right franchise to introducing us to lenders who specialize in franchise financing and Franchise Tax specialists who can help us maximize our earnings. I would highly recommend Jason to anyone looking to potentially purchase a new or existing franchise as he made the entire process as easy and stress free as it could be and stayed on the case until he found a business that he thought would be the right fit for us.
Jim Kelly - Founder at Kelly Franchise Group:
I have had the privilege of working with Jason on several franchise consulting and development projects since we have know each other. He has quickly established himself as a top performer in the franchise industry and is on the rise to accomplish much more for not only himself, but more importantly, his clients. It is rare to see such dedicated, talented and enthusiastic business owners like Jason who focus so much time, effort and energy for their clients to succeed. He is an ambassador for the franchise industry and his work has proved it.
Dustin Jones - Franchise Owner with Mint Condition Commercial Cleaning:
Jason got my information from his Franchise bat channels and took the time to reach out to see what my dreams and goals were as far as owning my own franchise. He spent more time listening than shoveling what he thought was important down my throat, unless he wanted me to be aware of something that might fit my needs better. As a sales guy I found it tremendously important that he would always answer my phone calls and not treat me like another deal. I was a big pain in his ass, but he stuck and moved like Rocky to understand my needs and find the best franchise to achieve my goals. He's just a real guy…not a sales guy. I appreciate all the time and effort he put in to help me achieve my goals. Jason's your guy if you want to achieve your dreams, or just talk about a bad day. You will be lucky to have him in your corner!!
Andrew Ysasi - Franchise Owner at Naturals2Go Healthy Vending:
Jason did a great job helping a family member locate and find the perfect franchise opportunity. He listened, matched their needs, and successfully matched them with a great partner. I highly recommend Jason and his services.